HANDIACT
15.11.2014
|
Gostivar
|
Macedonia
Network themes: Transition to adult life and the labour market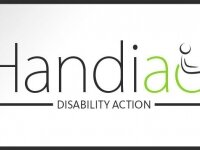 Contact (E-mail / Phone number):
afrim.iljazi@gmail.com/ +38970519619
Contact person:
Afrim Iljazi
Position:
Program Coordinator-HANDIACT
Summary
Handiact's mission is to eliminate barriers to full social integration and increase employment, economic security, and health care for persons with disabilities. Handiact creates innovative programs and tools; conducts research, public education, training, and advocacy campaigns; and provides technical assistance.
Activities
Employment and Disability Benefits Initiative Handiact developed the Employment and Disability Benefits Initiative, in order to provide information on health coverage, work and benefits from the state to youth and adults with disabilities in Macedonia and to develop community-based public policy recommendations.